Search Constraints
Number of results to display per page
Search Results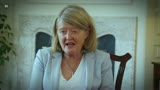 Date:

2017-04-10 (Creation date: 2016-07-13)

Main contributors:

University College, Dublin. Library

Summary:

Interview with Professor Mary Daly (President, Royal Irish Academy and UCD) for '1916 and Me / 2016 and Us'. Recorded in Boston College Ireland, St Stephen's Green, Dublin.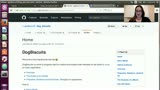 Date:

2017-08-28

Main contributors:

Julie Allinson, University of London

Summary:

A demonstration of the DogBiscuits gem to create community models defining descriptive metadata for different types of works in Hyrax.